Our Background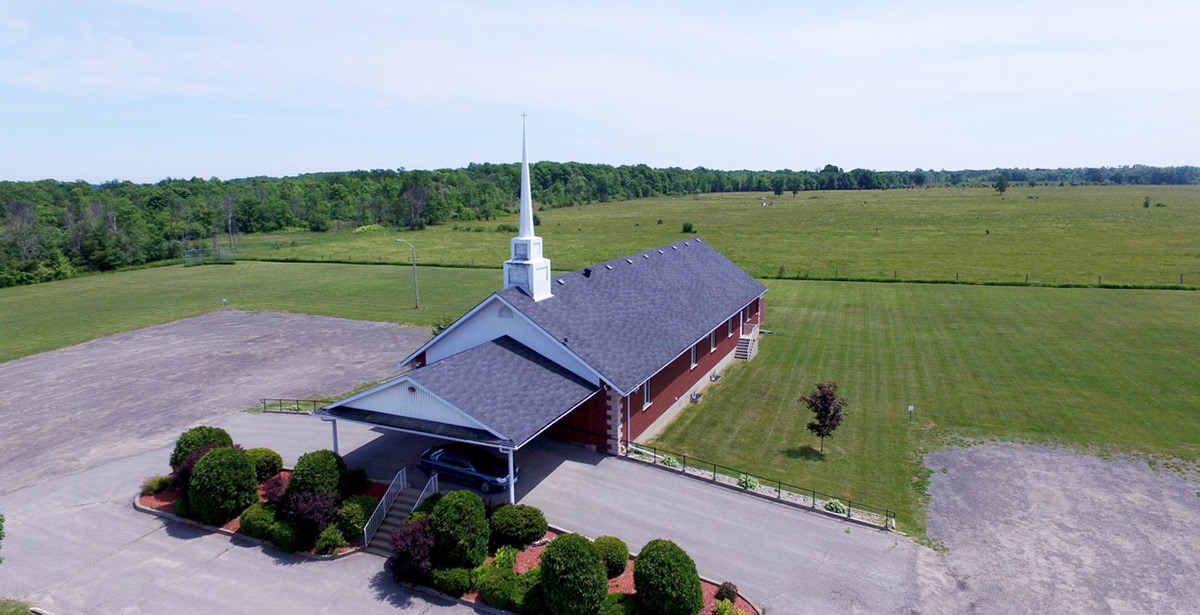 In 1976 seven families from the Colborne Street Free Methodist Church in Kingston felt that God was calling them to an evangelical outreach in the rapidly growing Collins Bay/Westbrook/Amherstview area just west of Kingston. Under the leadership of Rev. Victor Stonehouse the first services were held in the auditorium of the Collins Bay Public School. The church began to grow steadily and in 1978 the location of worship was moved to John XXIII School.
The growing needs of the congregation made it apparent that a building of our own was now required. In 1981 a parcel of land was made available as a temporary site for the Worship Centre until the extension of the road from Taylor-Kidd Blvd. was
completed by the City of Kingston. Our church was built on stilts and construction began in the Fall of 1981. The first service was held on Good Friday in April of 1982. It was the realization of a dream.
In 1991 – 1992 the church was expanded to include a full basement and larger foyer making 1575 Woodbine Rd. our permanent location.
We have been blessed by a number of wonderful pastors who have lead us on our journey. They are:
Rev. Vic Stonehouse 1976 – 1984
Rev. Raymond Klatt 1984 – 1987
Rev. Keith Lohnes 1988 – 1989
Rev. David Naylor 1989 – 1994
Rev. Michael Hogeboom 1994 – 2007
Rev. Kevin Kay (interim) 2008 – 2010
Rev. Kris Gowdy 2010 – 2011
Rev. Stephen Bond 2011 – present

We are a group of people all striving to learn and grow in faith as we keep our eyes focused on the Lord Jesus Christ and His plan for this congregation. We are excited about our future here at Kingston West Free Methodist Church and what the Lord has planned for us.

"For I know the plans I have for you," declares the Lord, "plans to prosper you and not to harm you, plans to give you hope and a future."
Jeremiah 29:11